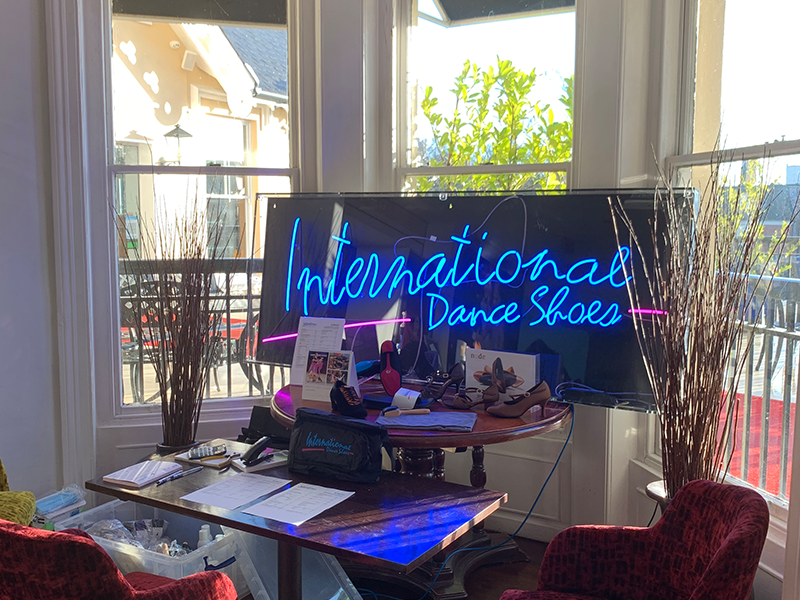 Our first event of 2023 is coming up as we bring our pop up store to Bournemouth for the UK Open Championships!
It's a quick start to 2023 as we kick off our competition calendar on the wonderful south coast for the first international event of the year.
The UK Open Championships take place in the B.I.C. (Bournemouth International Centre) and will run from the 17th - 22nd January. Our pop up store will be based across the road from the B.I.C., as usual, in the Royal Exeter Hotel, where we'll open on Monday 16th.
The event is a bit longer than normal as it has been extended to include events for youngsters, seniors as well as other events and we'll be well stocked with a variety of our most popular and latest shoes for Latin, Ballroom and Practice/Teaching for dancers of all ages.
We'll have John, Justin and the latest addition to our team, Kathryn, working down there and whilst we have plenty of shoes available for dancers to try and buy, we're also available to chat to any dance store and studio/school owners about working together.
On Monday 16th We'll be open from 12pm and after that, we'll be open from 10am each morning, and we'll likely close around 6pm each evening.
As the additional dates are new and we're unsure of the attendance, we do recommend visiting us as early as possible during the event as we could close on Saturday 21st.
We hope to see you in Bournemouth and we wish all competitors good luck!
You can also visit our factory shop if our home in Milton Keynes is more practical for you. It is open by appointment only from Monday - Friday, as well as one Saturday per month. Click here to read more and to book an appointment!
If you wish to contact us: click here to email us, or call us on +44(0)1908 319937.
For more updates and to see more about our new shoes, click here to follow us on Instagram and click here to join our mailing list!